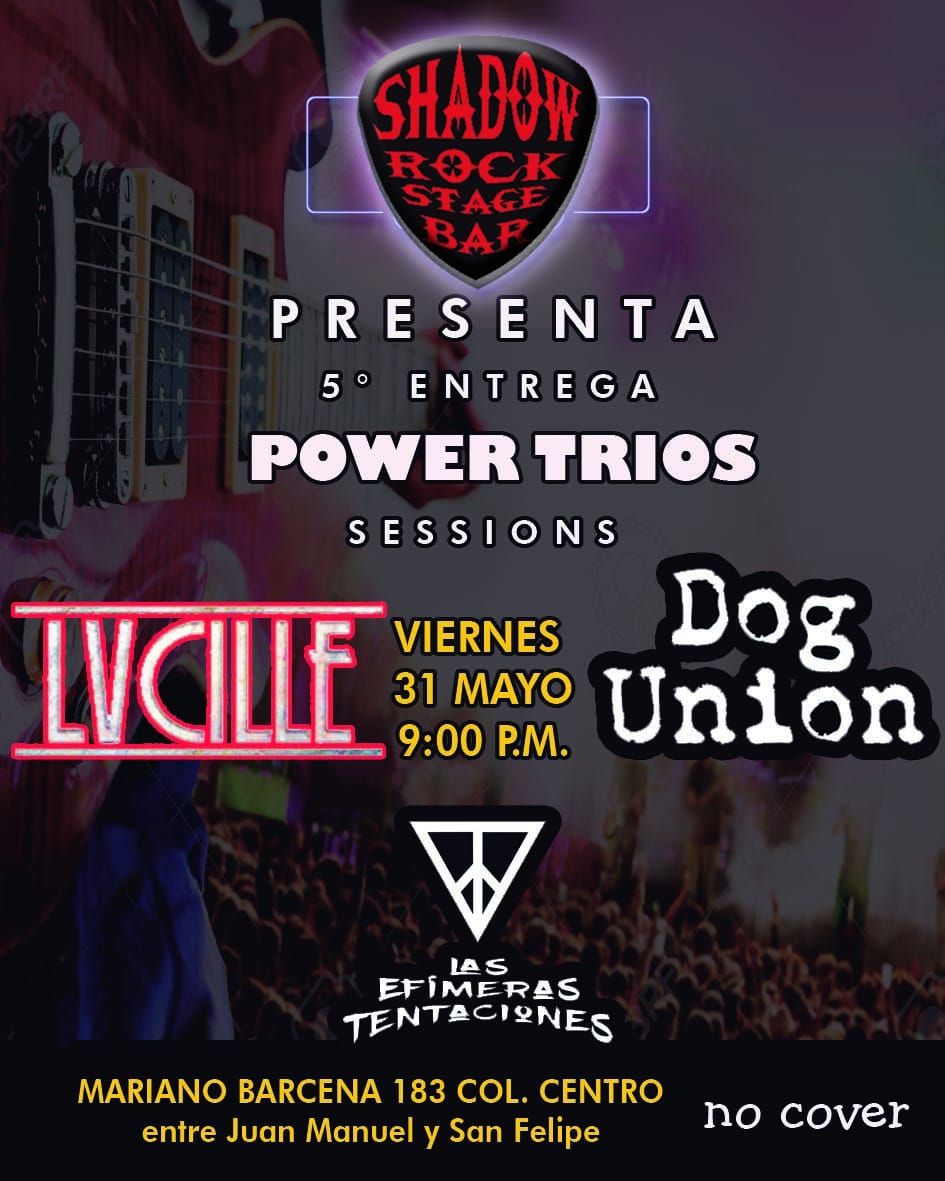 Finally, in a couple of weeks we're going to be back onstage at Shadow Rock Stage Bar here in the centre of Guadalajara, sharing the stage with two great local bands: Las Efimeras Tentaciones & Lucille.
It's the first gig since our recent opening set at C3 Stage for the Linkin Park & Korn tribute and we're dead excited to be playing again in between recording sessions as we finish off the album.
Band schedule as follows:
Las Efimeras Tentaciones 10.30pm
Lucille 11.30pm
Dog Union 12.30am
So if anyone happens to be down the road watching a certain band on the same night, don't worry. You just found your after party!
See you there! \m/