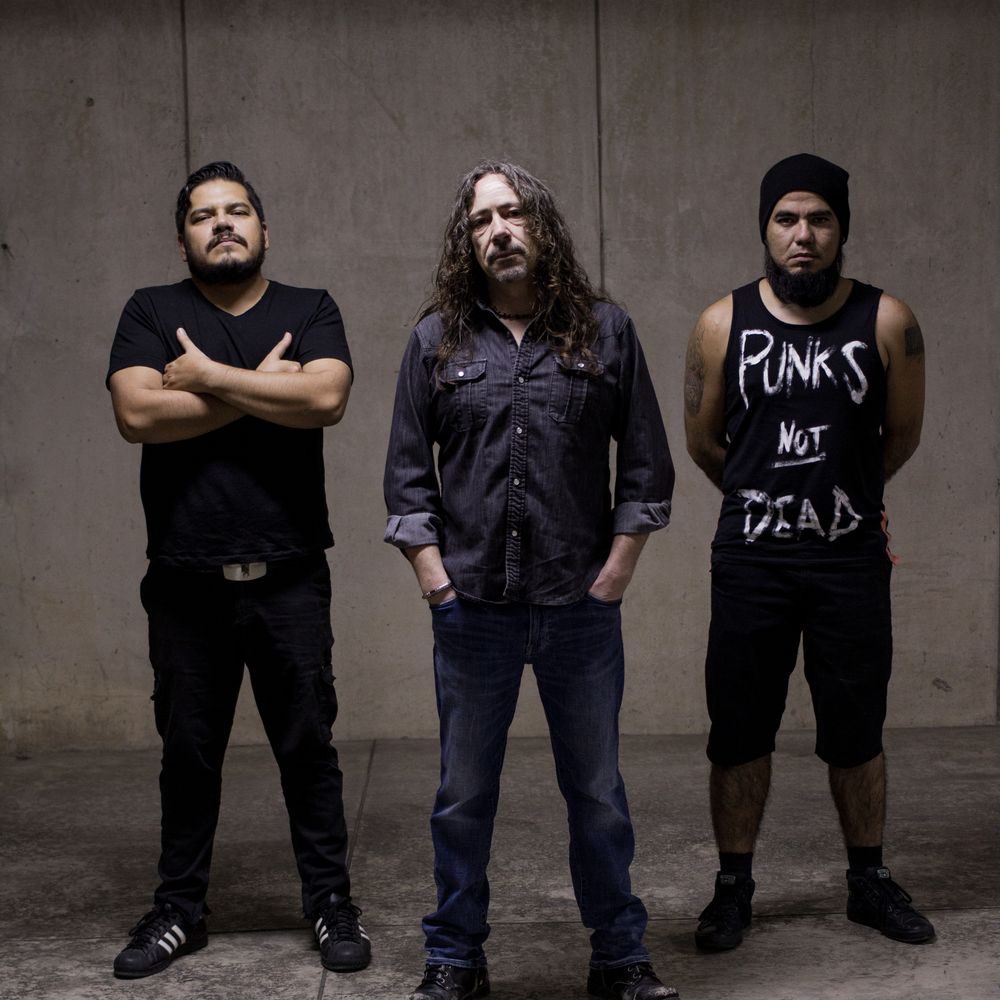 Voted Best Metal Act of 2017 - Canica Music Awards
Rob Thompson – Bass & Vocals; Angel Diaz – Guitar; Cesar Castro - Drums ´n´ beers
What happens when an Englishman gets lost in Mexico and can't find his way home? A union between two nationalities that breathes new life and fresh influences into the Mexican rock scene.
Dog Union emerged five years ago with an energy that took band founders Angel Diaz and Rob Thompson as much by surprise as it did their newfound audience. The meeting of minds is something they describe as natural, and the band's musical output as organic. The result is a band that bleeds honesty, passion and no shortage of powerful riffs.
In Cesar Castro, Dog Union found the perfect personality to complete the line-up, as energized offstage as he is behind the kit. A perfect band name, then, for a power trio whose bite is as strong as its bark.
Dog Union have gained a reputation as a band that spit confidence onstage. The honesty and enthusiasm they transmit live has won them a loyal and rapidly growing fan base.
Dog Union's promo videos – "Drag You Down", "Disconnect", "My Remorse" and "Sick", from the Blind Dog Incident EP – showcase their energy and direct musical approach, with pounding rhythms, solid riffs and catchy hooks.
The band started 2018 with a bang after receiving the award for Best Metal Band of 2017 at the Canica Music Awards in January, and later that same year opened for US stoner rockers Red Fang in Mexico to much acclaim from audience and media alike.
Dog Union released their debut album, Right Between the Lines at the beginning of 2021, and have just released the video for the third single from the album, "Jump Inside".
Contact the band at:
DogUnionRock@gmail.com
 Rob Thompson: (+521) 33 2494 2669